PRIVACY POLICY, COOKIES AND GDPR
Tyddyn Llan is committed to safeguarding the privacy of its visitors. This privacy policy explains what happens to any personal data that you provide, or that we collect from you, whilst you visit our site.
For the purpose of the Data Protection Act 1998, the data controller is…
Bryan Webb,
Tyddyn Llan,
Llandrillo, nr. Corwen, Denbighshire,
North Wales LL21 0ST.
Information we collect
In running our website we may collect and process the following data about you: Information about your use of our site including details of your visits such as pages viewed and the resources that you access. Such information includes traffic data, location data and other communication data. Information provided voluntarily by you. For example, when you send a booking enquiry. Information that you provide when you email us.
Cookies
We are aware of, and try to be compliant with EU PECR legislation.
GDPR
We strive to be compliant with these requirements of GDPR…
Breach notification. Under the GDPR, we must inform our users within 72 hours if any breach occurs that might compromise their data.
Right of access. Users have a right to access the information we have about them. We may charge a fee of £10.
Right to be forgotten. Users have the right to ask us to delete their accounts and all personal information we have.
Right to portability. Users will be able to request that we forward their records to other 'controllers' or services if need be.
Note. We will need to confirm the identity of the user prior to complying with above three points.
Privacy by design. This site runs through WordPress, and this has GDPR compliance built into the setup. And is continuously updated. We assure you that our systems are as secure as we know how. And we are continually monitoring, and seeking to improve, our security setup. We may be held liable for data breaches if our system isn't secure by design. In other words, we can be held responsible for failing to take precautions to protect user information.
Use of information
We use the information that we collect from you to provide services to you. In addition to this we may use the information for one or more of the following purposes: To provide information to you that you request from us relating to our services, i.e. sending you a reply when you contact us. To provide information to you relating to offers and events. But such additional information will only be provided where you have explicitly consented, say by online sign-up, to an email newsletter. We comply with UK spam laws as detailed in the Privacy and Electronic Communications Regulations 2003. Newsletters, mailing lists and their maintenance are administered using a secure third-party organisation, Mailchimp. We will never allow selected third parties to use your data.
Storing personal data
In operating our website it is sometimes necessary to transfer data that we collect from you to secure locations outside of the EU for processing and storing. This particularly applies to forms. By providing your personal data to us, you agree to this transfer, storing or processing. We do our utmost to ensure your data is treated stored securely. Sending such information is at your risk, though we believe this to be minimal.
Disclosing your information
We will not disclose your personal information to any other party except in the circumstances below: In the event that we sell all or part of our business. Where we are legally required by law to disclose your personal information. To further fraud protection and reduce the risk of fraud.
Third party links
On occasion we do include links to third parties on this website. Where we provide a link it does not mean that we endorse that site's policy towards visitor privacy. You should review their privacy policy before sending them any personal data.
Social media platforms
Communication and actions taken through external social media platforms (like say, Facebook) that this website and its owners participate in, are subject to the terms, conditions and privacy policies held by each social media platform. This website may use social sharing buttons which help share web content directly from web pages to the social media platform in question. Users are advised before using such social sharing buttons that they do so at their own discretion. And note that the social media platform may track and save your request to share a web page respectively through your social media platform account.
Questions or comments?
Please contact us and we will respond as soon as possible.
Resources and more information
GDPR information www.eugdpr.org
Data Protection Act 1998 www.legislation.gov.uk/ukpga/1998/29/contents
Privacy and Electronic Communications Regulations – guide www.ico.org.uk/for_organisations/privacy_and_electronic_communications/the_guide
Twitter privacy policy www.twitter.com/privacy
Facebook privacy policy www.facebook.com/about/privacy
Google privacy policy www.google.com/policies/privacy
Mailchimp privacy policy www.mailchimp.com/legal/privacy
1. LE DOLCI COLLINE PROSECCO SPUMANTE NV
34.00
Adria Vini, Venezie, Italy
Fresh and gently fruity with citrus and green apple aromas. Delicate and lively on the palate with ripe, lightly grapey fruit, zesty acidity and a clean, refreshing finish.
2. CRÉMANT DE LIMOUX BRUT N.V.
38.00
Domaine Philippe Collin, Limoux, Languedoc, France
With a light, frothy mousse, attractive biscuity nose and crisp, dry, spankingly-clean palate, this Crémant de Limoux Brut is a terrific choice.
3. TORELLÓ CAVA RESERVA BRUT 'SPECIAL EDITION' 2013
42.00
Torelló, Barcelona, Spain
Bright, pale straw with lime hints. Floral and white fruit aromas with fine hints of brioche and anise. Velvety texture with fine and persistent bubbles. Excellent.
4. PETER LEHMANN SPARKLING SHIRAZ 'BLACK QUEEN' 2011
46.00
Peter Lehmann, Barossa Valley, Australia
Beautifully deep in colour, the bouquet shows hints of satsuma, plum and black cherry leading to an explosion of dark exotic fruits on the palate. A very special sparkling red. Give it a try…
5. ANCRE HILL SPARKLING 2010
60.00
Ancre Hill Estates, Monmouth, Wales
A very light blush rosé with a delicate fragrance made from Pinot Noir and Chardonnay. Clear, crisp and fresh on the palate with red berry fruit notes and a hint of gooseberry. Lovely balance of acidity and a lingering finish. An exceptional wine from Wales.



Bryan and Susan Webb,
Tyddyn Llan,
Llandrillo, nr. Corwen, Denbighshire,
North Wales LL21 0ST. Tell us your dining or room queries, or whatever. Use the form, phone or email.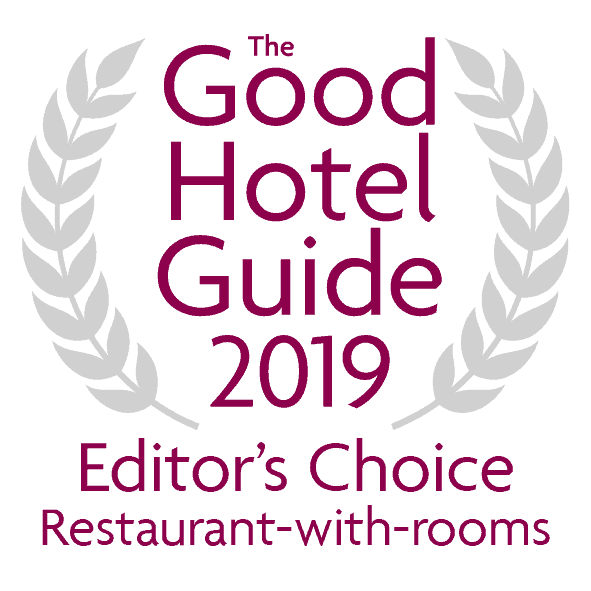 Aware of EU cookie legislation, note we use cookies for social media, site analytics, etc. Nothing devious! But if you need more info, click the link above for the details.