Downstairs, the comfortable lounges and snug bar, with a roaring log fire in winter, provide that touch of glorious relaxation.
Curl up with a good book and a nice cup of tea.
It's the perfect place to be after a good day in the country.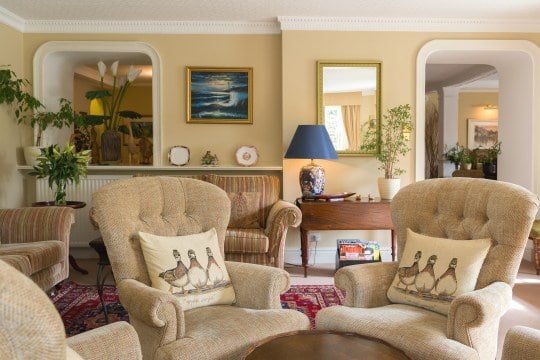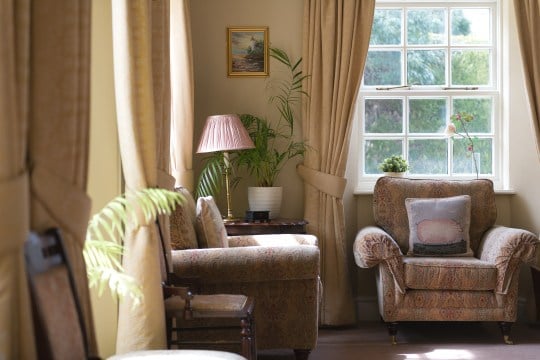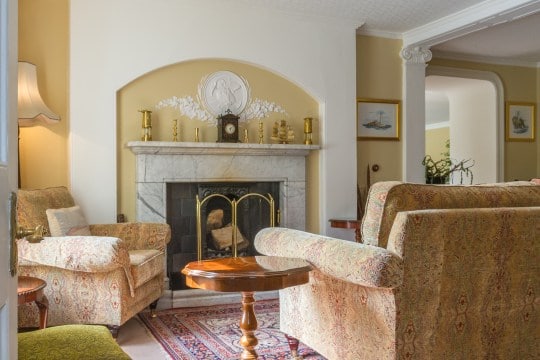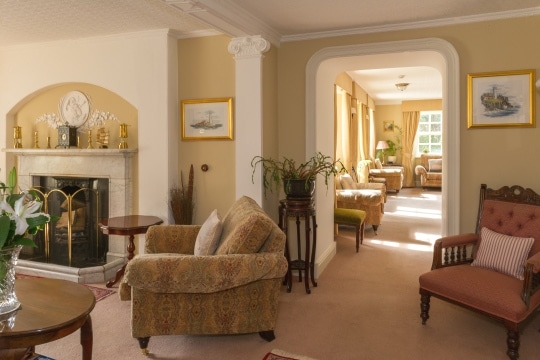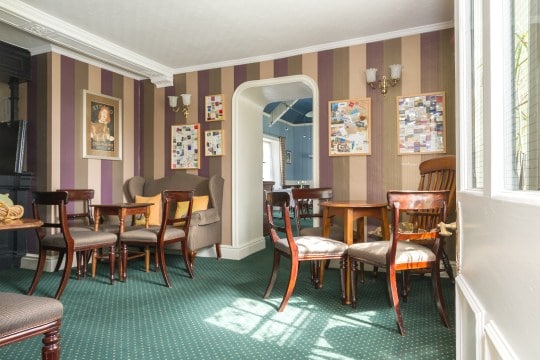 There are three sitting-rooms and a separate bar area.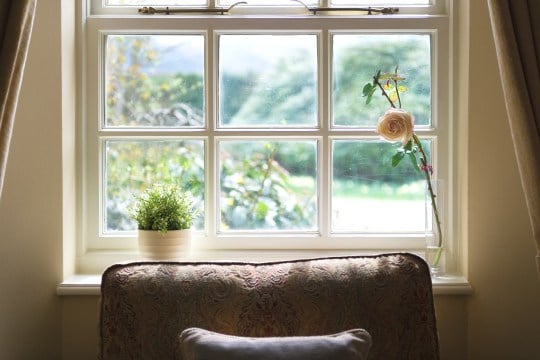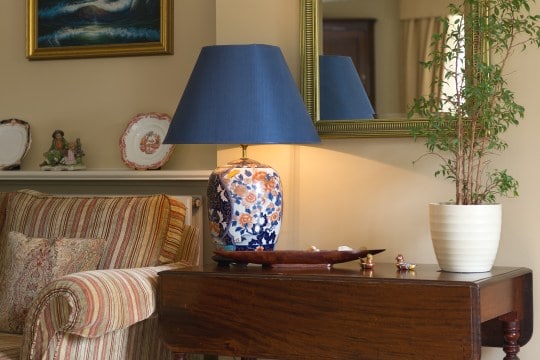 The gardens surrounding Tyddyn Llan are a delight.
The ornamental pond, croquet on the lawn, tea on the terrace.
There are many areas of privacy with beautiful views of the mountains.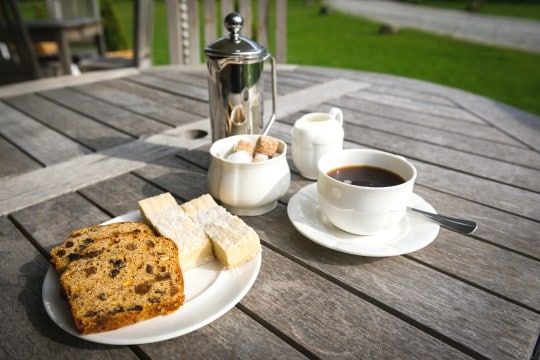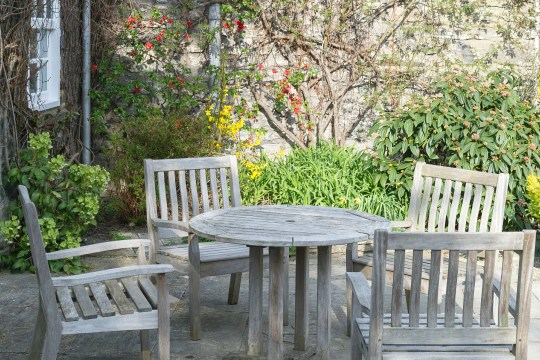 Bryan and Susan Webb,
Tyddyn Llan,
Llandrillo, nr. Corwen, Denbighshire,
North Wales LL21 0ST. Tell us your dining or room queries, or whatever. Use the form, phone or email.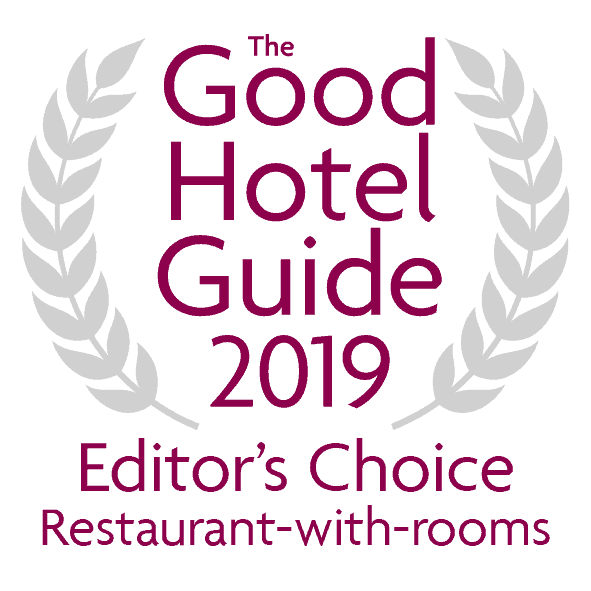 Aware of EU cookie legislation, note we use cookies for social media, site analytics, etc. Nothing devious! But if you need more info, click the link above for the details.