CHRISTMAS AND NEW YEAR AT TYDDYN LLAN
OPENING DAYS, DECEMBER 2020 AND EARLY 2021
Bryan, Susan and their staff invite you to enjoy a relaxing break, enjoying the comforts of Tyddyn Llan, with good food and fine wines.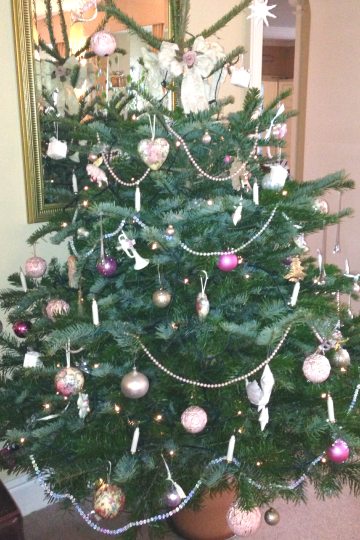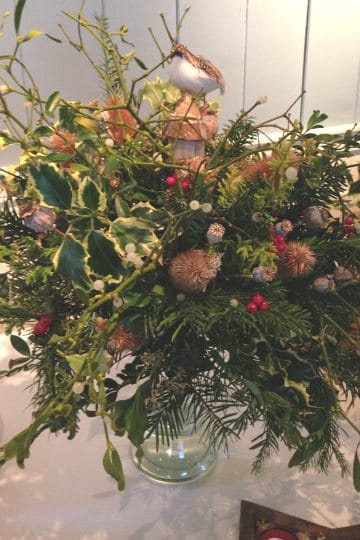 Christmas packages
Three nights in a Standard room: £780 per person from Christmas Eve.
Three nights in a Large room 6, 10, and 11: £830 per person from Christmas Eve.
Three nights in Best rooms 1 and 4: £890 per person from Christmas Eve.
Single room supplement: £300 (subject to availability)
ALL PRICES ARE PER PERSON. PLUS 10% DISCRETIONARY SERVICE CHARGE ON DINNERS, SUPPER AND AFTERNOON TEA (APPROX. £44) AND DRINKS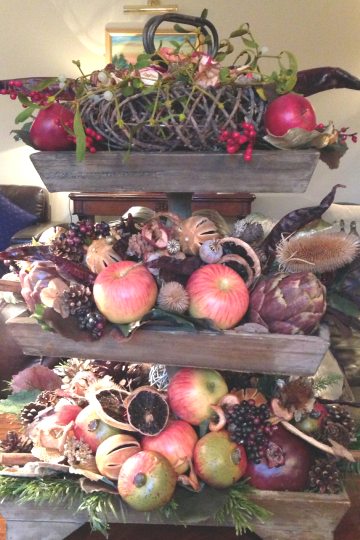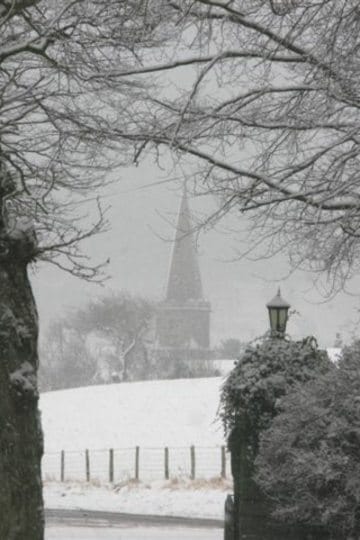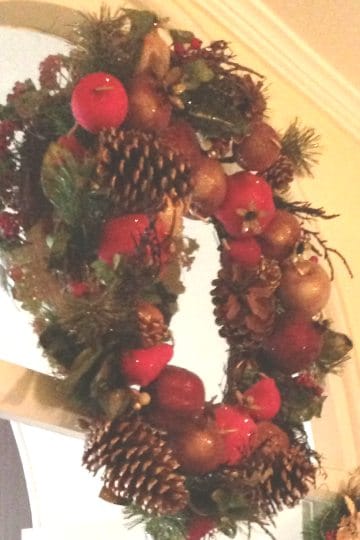 NOTE: menus shown may well be subject to some alteration.
We offer three day breaks starting December 24th.
Christmas Eve, Thursday December 24th. 
Afternoon tea will be served on arrival from 3.00pm for you to recover from your long journey followed by a five-course dinner following a French theme for Christmas Eve.
CHRISTMAS EVE DINNER
Canapés with Champagne
_
Salad of artichoke, French beans and foie gras with hazel nuts and truffle
_
Griddled scallop, cauliflower puree, pancetta, caper and raisin dressing
_
Poached turbot and langoustine, Champagne sauce
_
Chateaubriand of Welsh Black beef en chevreuil, Sarladaise potato
_
Grilled Crottin de Chavignol with tapenade
_
Bûche de Noel
–
Coffee and florentines
Christmas Day, Friday December 25th.
Start the special day with a light continental breakfast in the dining room.
A four-course lunch of traditional British fare will be served between 1.00 and 3.00pm.
In the evening we shall serve a festive buffet (if guide lines have been lifted). If not a light supper, from 8.30pm so you can enjoy and end this special day at your own pace.
CHRISTMAS DAY LUNCH
Champagne with canapés
_
Pumpkin soup
_
Parfait of foie gras and duck livers, onion chutney
Salad of salt baked beetroot, buffalo Mozzarella, radicchio, blood orange and pomegranate
Loch Fyne smoked salmon terrine, horseradish cream and cucumber salad
Dressed crab and langoustine, mayonnaise with avocado, fennel and radish salad
_
Label Anglais free range bronze turkey, bread sauce, apricot and chestnut stuffing, cranberry relish and pigs in blankets
Roast Goosnargh duck, sage and onion stuffing, prune and bacon rolls, apple sauce
Roast Sirloin of Welsh black beef, Yorkshire pudding and horseradish sauce
Grilled whole Dover sole, chive butter sauce, ratte potatoes
Tagliatelle with cream and white truffles
_
Colston Bassett Stilton, Baron Bigod and Keen's Cheddar with celery and grapes
Crème brûlée
Christmas pudding with brandy sauce
Plum Soup with poached blackberries and cinnamon ice cream
Yorkshire rhubarb, blood orange and Champagne trifle
Chocolate marquise with caramel ice cream
Clementine sorbet
_
Coffee, teas and infusions with mince pie and Christmas cake
Boxing Day, Saturday December 26th.
A full breakfast will be served until 10.30am.
To walk off any indulgence we offer walking guides of any level, or of course you can just lounge around on our comfy sofas.
BOXING DAY DINNER
In the evening we shall present a six-course dinner of Italian festive favourites featuring wild mushrooms, truffles and seafood.
BOXING DAY DINNER MENU
Panzarotti and arancini
_
Home-cured bresaola of Welsh Black beef
–
Brodetto – Italian fish stew
_
Vincisgrassi "Franco Truschio"
–
Osso Buco – shin of veal braised in white wine and gremolata
_
Tiramisù
_
Coffee with Amaretti biscuits and Toscanna
Sunday December 27th.
A full breakfast menu will be served from 8.30am, before your journey home. Or stay  little longer for our traditional Sunday lunch. Or if you fancy an extra night of dinner from our full menu and breakfast the following morning from £310 per couple.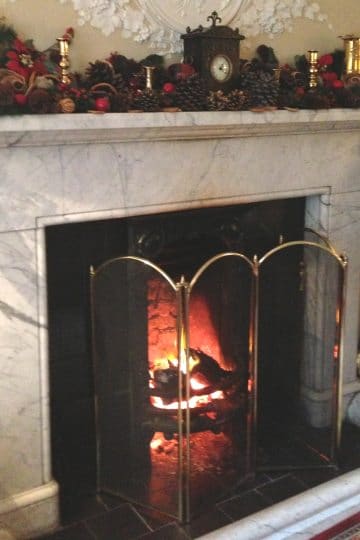 Non-residents…
Christmas Eve Dinner: £130
Christmas Day Lunch: £160
Boxing Day Dinner: £110
Optional 10% service charge.
Note, these menus are set out way in advance, and there may be small changes, subject to supplies.

NOTE: menu shown is provisional, and may well be subject to some alteration.
We offer two-day breaks.
You are welcome to take your two-day break arriving on either Wednesday 30 December or Thursday 31 December.
New Year's Eve, Thursday December 31st.
Celebrate with Champagne and canapés, followed by a six-course dinner with music and dancing from the acclaimed  'Hot Foot Jazz Band', sing along to Al Langsyne at midnight (hopefully!) and watch our fireworks display to see in the New Year 2021.
New Year's Day, Friday January 1st.
Continental breakfast will be served until 10.00am. At lunch and dinner we will offer our full menus.
Saturday January 2nd.
Open as usual for lunch, dinner, bed and breakfast, Saturday 2nd. Lunch only Sunday 3rd. Closed during the week in January. Open Fridays, Saturdays, Sunday lunch.
NEW YEAR'S EVE DINNER
Canapés with Champagne
–
Dressed crab and langoustine mayonnaise with fennel, avocado, and radish
Pheasant pudding with bacon and sage 
Vincisgrassi 'Franco Taruschio'
Roast wild bass with laverbread butter sauce
Chateaubriand of aged Welsh Black beef au poivre, shallot and thyme puree, salardaise potato
Selection of British farmhouse cheese from Neal's Yard Dairy
Baked vanilla cheesecake with blood oranges and Yorkshire rhubarb
–
Champagne and fireworks at midnight
Coffee/teas and petits fours: £6.50 supplement
Non-residents…
New Year's Eve Dinner and Dance: £170
New Year's Day Lunch: £60
New Year packages
Two nights in standard room: £440 per person.
Two nights in large room: £520 per person.
Two nights in best room: £560 per person.
The Garden Suite: £690 per person.
Single supplement – £150 per night on any room.
PLUS 10% DISCRETIONARY SERVICE CHARGE ON DINNER (£17) AND DRINKS
Stay a third night for only £160 per person for dinner, bed and full cooked breakfast, regardless of which room you are staying in over the two-day break.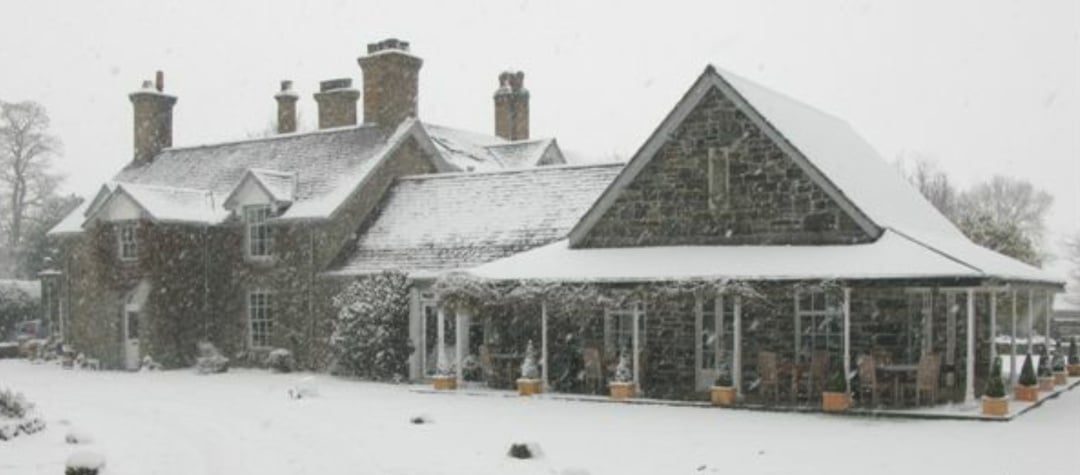 Bryan and Susan Webb,
Tyddyn Llan,
Llandrillo, nr. Corwen, Denbighshire,
North Wales LL21 0ST. Tell us your dining or room queries, or whatever. Use the form, phone or email.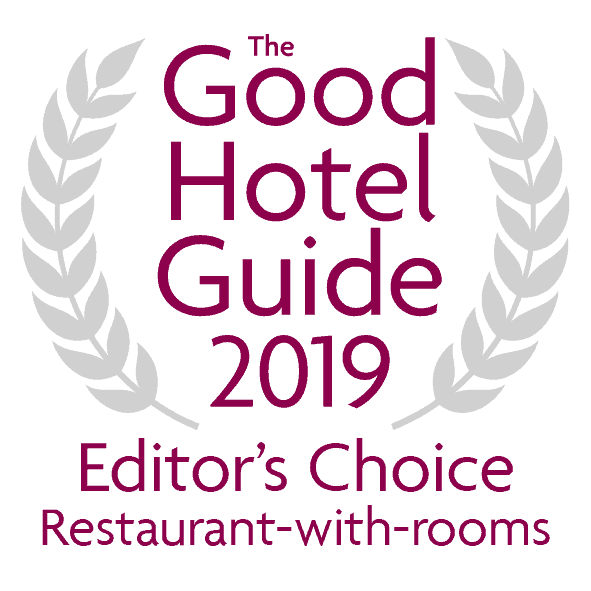 Aware of EU cookie legislation, note we use cookies for social media, site analytics, etc. Nothing devious! But if you need more info, click the link above for the details.